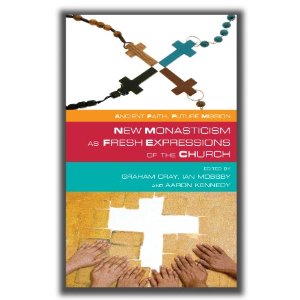 Those who came along to the
prophetic voices
day here at Luther King House in October when we looked at new monastic communities might interested in this book launch:
The combination of Fresh Expressions of Church and the explosion of interest in monastic spirituality is resulting in the emergence of new monastic communities inspired by historic patterns of religious life, but reframed for the contemporary world. In this book, leaders of traditional religious communities and emerging 'new monastic' communities tell their stories and reflect on how an ancient expression of being church is inspiring and shaping a very new one.
Thursday 3rd Feb. 18:00 - 21:00

Location: Church House, 90 Deansgate, Manchester.
Panel for the Manchester Book Launch
(Chair) Ben Edson, DIocesan Fresh Expressions Missioner & Associate Missioner of the National Fresh Expressions Team